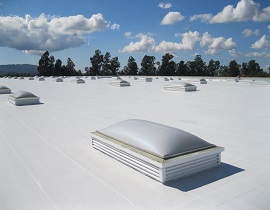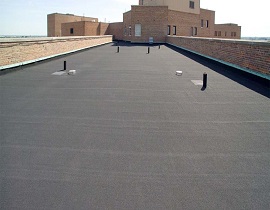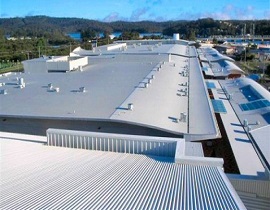 Commercial Roofing Company In Coppell
As the snow and heavy rain begin to fall and the building leaks start to occur, most of the building owners are learning the hard way that the commercial roof system that they are using is not up to the par. Unfortunately, the neglect of commercial roof repairs can result in pretty high replacement emergency costs and repair. However, we at Coppell Roofing Pro understand that regular commercial roof repairs and proper roof maintenance are a necessity by which such emergency situations can be minimized if not eliminated. We offer commercial roofing service at reasonable rate
Our professionals and technicians would regularly inspect your roof, pack small leaks before they become larger and use other prevention roof maintenance techniques so that you can increase the lifespan of a commercial roof. Our company has switched to commercial metal roofing applications whose popularity is increasing day by day due to their countess advantages:
Durability
Versatility
Lightweight
Less or no maintenance
Reduce energy consumptions
Prevent smoke and urban commercial heat.
Our company has also started using and installing solar panels creating commercial solar roofing system. The Professionals and technicians that our company hire are screened through a number of tests. Their background, the degrees in the certificate and their past expenses are checked and then only are they allowed inside the company.
The commercial roofing system is one of the most popular applications that can add aesthetic beauty and a pleasing look to any commercial building. The popular commercial roofing materials that our company provides includes slate, shingles and tiles.
Being one of the most popular commercial roofing companies, we provide economical solutions for all your commercial roof problems. After our professionals visit your roof, they analyse it and then only they create a budget and present it to you. We also offer 10 to 20 years of warranty with the roof maintenance.