4 Signs Which Indicates That Your Garage Door Needs Repair
In general, a garage door is opened and closed for about 1500 times in a year. Hence, opening and closing of garage door for so many times can cause a lot of wear and tear and therefore regular maintenance of the garage door is very important.
So, just in case you live in and around the Coppell, Texas area, then it is recommended that you take consultation from a good Coppell Garage Door Repair Company.
There are many companies operating in this area but the one that stands among them is Coppell Roofing Pro.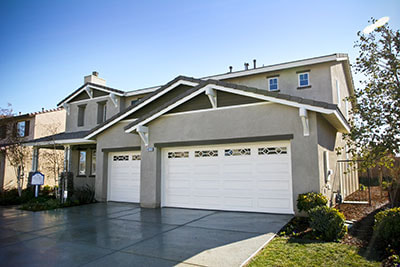 They hold more than 10 years of experience in Coppell Garage Door Repair and installation and thus they can perform any kind of work in quite an efficient manner.
So, in this blog, we would talk about the 4 signs that indicates that your garage door needs repair. Let us have a look :-
Your garage door is not opening or closing
If the garage door is not closing or opening, then it can indeed be a very frustrating problem.
Often times, the reason behind this is :-
The cables are broken or worn.
The door opener of the garage is malfunctioned.
It has a stripped gear.
Also, the springs present in the garage door can sometimes cause the problem.
In addition, there can also be times when the garage door stops midlife and the other side garage door won't open at all. If either is the case, then the spring of the garage door is most likely to be replaced.
Your garage door might be making noise
If a garage door is making strange sounds, then it is probably a sign that it needs to be repaired. Also, based on the specific sound of the garage door, a particular type of repair is indicated.
For instance, a grating sound would indicate that there is a problem with the torsion springs.
So, a garage door doesn't sound right to you, then it is most likely that it would need repair.
It has come off the track
The rollers in the garage door are potentially used to smoothly close and open the door.
Just in case the rollers go off the track, then it becomes quite dangerous and difficult for the garage door to operate.
A garage door can potentially come off track in a number of ways such as :-
Both the rollers wear out.
The lift cable breaks out.
The vertical rails is misaligned with horizontal tracks.
Your garage door is out of balance
If a garage door that is unbalanced is not repaired immediately, then as a result of that one of the springs can wore out as compared to other.
After this, the spring that is over-stressed would snap out and the spring that has become weak would possibly increase the workload of the workload of the garage door opener causing premature failure.
Some of the other ways through which you can figure out if your garage door is out of balance when either it is sagging or it doesn't close evenly.