What are the Reason Vinyl Fences are so Good and Popular?
If you take a drive through your neighborhood, you would notice that most of your neighbors would have vinyl fencing in their backyards. They have become quite popular in the past few decades and therefore a lot of homeowners are selecting vinyl over the other traditional options such as wrought iron or wood.
So, if you wish to have vinyl fences, then you can opt for a good fence contractor such as Coppell Roofing Pro for fence installation in Coppell, Texas.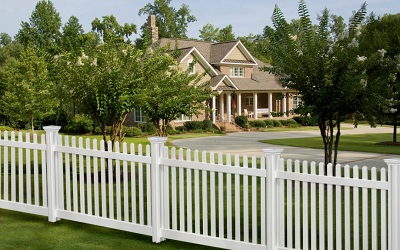 CoppellRoofingPro has over 10 years of experience in the fence industry and thus they are regarded as one of the best Coppell fence company.
So, let us have a look at the reasons why Vinyl fences are so good and popular.
They have a very low maintenance
They are not very high in maintenance. Besides this, you don't even need to paint it regularly to keep it protected. The best part is that you won't even have to worry about deterring the pests or the termites.
Vinyl fences in general are quite durable and even the harmful UV-rays doesn't affect it and thus your fence won't get yellow.
Also, the tensile strength of vinyl is 5 times higher than wood and thus they work quite well in the areas having heavy winds, storms or rough weather.
They are quite easy to clean
They are quite easy to clean and thus you won't have to scrub hard for cleaning it. Also, they can be easily cleaned using water and soap thereby eliminating the need of professionals for the cleaning purpose.
The installation process is quite simple
The process used in installing the fence is quite simple and thus you would get the much needed peace of mind.
They are completely recyclable and thus quite eco-friendly. So, just in case you want replace your fence, then the entire fence can be easily recycled.
They come up with great strength, longevity and flexibility. Thus, extended warranty is offered on these kind of fences.
They are available in various styles and they can even be designed to mimic wood. Hence, you can easily get a customized fence which can redefine the look of your property.
Initially, you may feel that they are a bit costly as compared to wooden fence but the fact is that they tend to last longer as they don't decay or rot.
They provide great privacy
If you are looking for privacy for your yard, then vinyl fences are tailor made for you. They can help to block the view of your yard and they are tall enough to keep the activities private in your yard.
Final Takeaway
Above are the points which dictates why vinyl fences are so good and popular. So, just in case you are looking for fence installation in Coppell, Texas , then you can trust upon Coppell Roofing Pro to get the job done in a right way.